<< back to list
Why did you choose Atlas MedStaff?
Having worked for previous staffing agencies, I realized Atlas is a cut above the others and the people seem to truly care about promoting a professional and positive culture.
Family:
Parents, Brother, Jake, Tre, Kamryn
Pets:
Loki (Jack Russell/Chihuahua) and Thor (Pitbull)
Hobbies:
Shopping, exercising, wine tasting and hanging out with friends/family.
Top five things on your Bucket List:
1. Visit Hawaii
2. Become debt free
3. Learn another language
Favorite Quote:
"Life can only be understood backwards, but it must be lived forwards."
Sally's Videos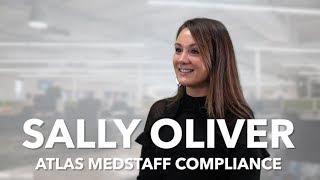 Bio